Sea melody
Studios apartments Karpathos
---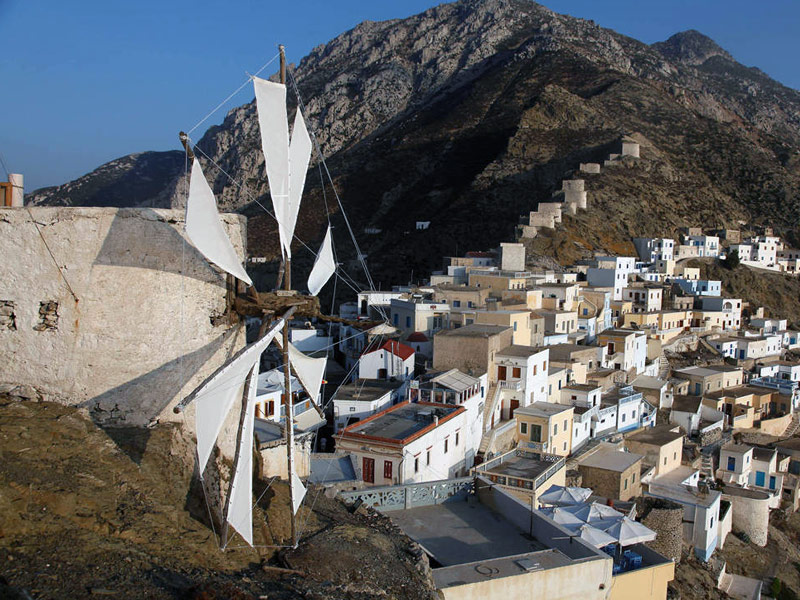 Worth seeing in Karpathos...
Olympus: eagle's nest on the back of time
Exposed to the pelagic winds. On a rough and steep ridge. An acrobat settlement. His houses descend the ridge, tightly "tied" together and "wedged" firmly on the rock. Difficult place, wild, but well protected from pirates and raiders.
Olympus of Karpathos, a real attraction: a medieval settlement (9th century) that resists time. Perhaps the most impressive in the Aegean.
Signs from the "colorful" history of the Dodecanese...
Cultural products in different forms and from different time periods are lined up in public view. Great sights invite you to explore.
Early Christian royal churches, the ancient Vroukounta and the ancient Arkesia, the Castle and the ancient citadel in Aperi, the Roman Reservoir in Lefko, the ancient chambered tombs in the city of Karpathos or in Arkasa, but also the scattered the aqueducts, the springs, the windmills and the kilns of Olympus! In Karpathos the opportunities for time travel will be innumerable.
---
Archaeological Museum of Karpathos
The Archaeological Museum of Karpathos is housed in the west wing of the District of Pigadia, which was the Headquarters of the island during the years of Italian rule. The museum's exhibits include finds from prehistoric times, the Late Bronze Age, historical times, Byzantine times, as well as folklore from various settlements.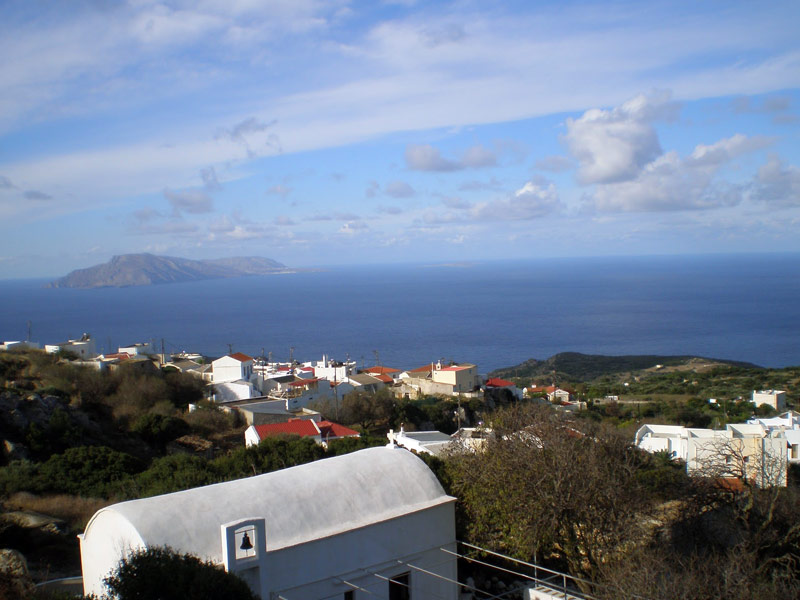 Pyles
One of the 12 villages of Karpathos is Pyles. There you will appreciate the magic of the natural landscape and enjoy one of the most impressive sunsets of the island. You can visit the "Agricultural Museum" of the village which is very popular during the summer months.
The main festivals take place on August 15th and September 14th, when guests are offered plenty of food and wine, as part of a common feast with traditional music and dance.